Technology Graduate Leadership Programme
Vacancy Details
Type:

Data and Technology
Apply
AstraZeneca is a global, innovation-driven biopharmaceutical business that focuses on the discovery, development and commercialisation of prescription medicines for some of the world's most serious diseases. We're proud to have a unique workplace culture that inspires innovation and collaboration. We believe in the potential of our people and people who join us develop beyond what they thought possible.
AstraZeneca's Early Careers Website provides an excellent overview of our exciting career opportunities for Undergraduates, Graduates/ Masters and Postdoctoral level students.
About IT leadership
Operating in over 100 countries and employing over 59,000 people, AstraZeneca is investing billions in research and development. Developing life-changing medicines is our purpose and IT are at the heart of us achieving that! 
We need great people who share our passion for technology led science, are driven, determined and hard-working. Who challenge to innovate and make a meaningful difference.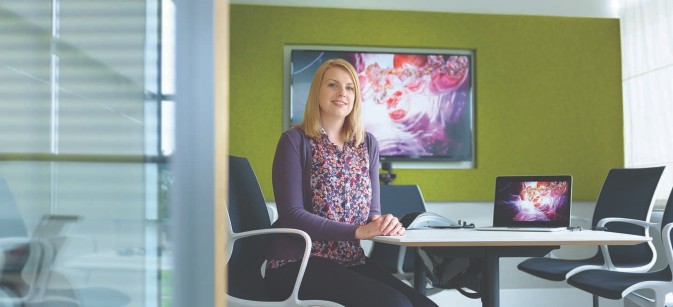 About the programme
In AstraZeneca IT, we are at the forefront of discovering and driving digital health and workplace automation to ensure our scientists can continue to develop more and more life-changing medicines and our core and enabling teams have the capacity to focus on the really important stuff that makes us successful.
As part of the AstraZeneca Technology Graduate Leadership programme you have the opportunity to play a critical role in us achieving this, now and in the future.
Starting in 2021, the three year programme comprises three rotations, each lasting eight months, followed by a year-long placement in a role that aligns to your passion, interest and skillset, our business objectives, whilst ensuring we offer you continued development and challenge.
Throughout your time on the programme you could be responsible for working with our customers and IT teams to deliver technology solutions that help our scientists, our sales teams and our enabling functions to do their best work. You could be responsible for data sourcing and visualisation, supporting our business to make solid, data-driven decisions. You could be exploring possible tech solutions and implementing them to support process automation – the possibilities are endless.
The flexibility of the programme enables you to work with us to drive your own journey through the programme, often working with various customer groups to truly influence and improve the way our business operates.
Apply
Apply
Vacancy Details
Type:

Data and Technology