AVADO Joins Forces with Arch Apprentices: The Creation of a New, Market-Leading, Global Professional Skills Business
We're very excited to announce that AVADO, the UK's leading digitally-powered professional learning business, has merged with Arch, the Ofsted Grade 1 apprenticeship training provider. This means that the combined business will be able to offer AVADO's award-winning digital learning solutions for professionals alongside Arch's excellent apprenticeship offering.
The past year has been exciting for AVADO. We've recently moved into a new office space at Imperial College London's White City campus – a hub for research and innovation in science, engineering, medicine and technology businesses. The first cohort of our new certificate, Lead Digital, has also just finished – signalling a successful start for our new digital leadership course. This partnership with Arch is now the latest piece of news to cement AVADO's credentials as the premier online education business.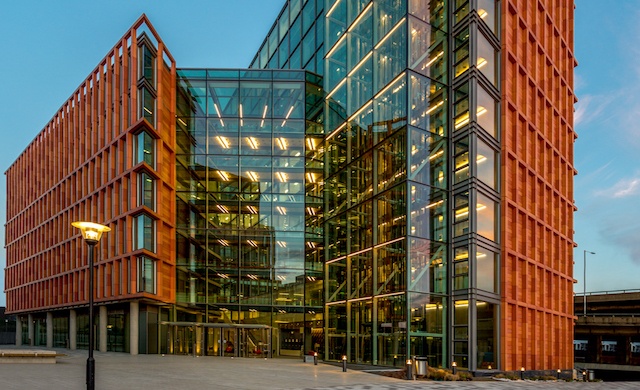 Combining Arch and AVADO means that the company now has offices in 5 countries, and a workforce of 350 people altogether – creating a fantastic working environment full of people passionate about creating the best in digital-first learning.
The evolved AVADO business will be uniquely positioned to help major businesses, such as HSBC, Commerzbank and Estée Lauder, to address the most urgent skills across the full range of professional and digital disciplines. AVADO develops and promotes learning that is taught in a flexible, innovative and engaging way, and the partnership with Arch Apprentices will allow businesses to capitalise upon apprenticeship levy funding.
Mark O'Donoghue, CEO of AVADO said; "Today marks an important step in AVADO's ambition to be the world leader in professional digital learning. Our innovative methodology is changing the way people learn online all around the world – we create inspiring courses that deliver outstanding results at scale and we're excited to give companies the opportunity to approach apprenticeships in the same way."
Jason Moss, CEO of Arch Apprentices said; "We're delighted to be combining forces with AVADO to pool our expertise and help businesses future-proof their workforces via digital skills. Our aim is to give organisations access to new talent as well as upskilling existing employees using the highest quality online training approaches.