AVADO has moved!
AVADO, the digitally-powered professional learning business, has brand new premises in White City.
Some of our clients may be familiar with our former offices in Hammersmith, but the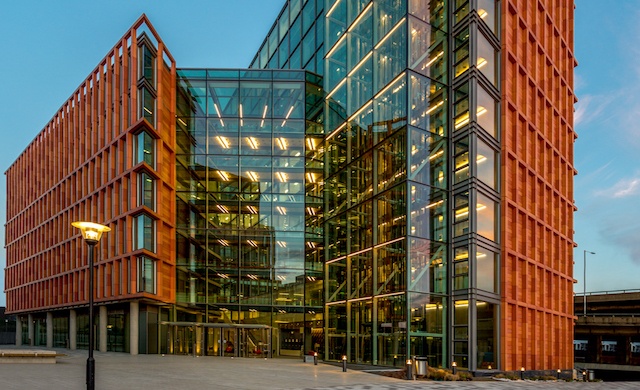 company has decided to relocate to a fantastic new office space in a new campus led by 
Imperial College London. We've moved to the Translation and Innovation Hub (I-Hub) at Imperial's White City Campus – a 23-acre research and innovation district for science, engineering, medicine and business.
This will be a place where researchers, businesses and academic partners can work and innovate together. The I-Hub will help to translate innovation and research into new products and services by co-locating businesses, major corporations, start-ups and entrepeneurs alongside Imperial's academic community.
This is an exciting move that will put one of the world's leading universities together with a global digital learning leader and signals the first stage of an exciting new partnership.
Mark O'Donoghue, AVADO's CEO, said "We're delighted to be relocating to the vibrant tech hub at White City. AVADO prides itself on creating inspiring learning that has a lasting impact and we have exciting plans to make the most of our proximity to one of the world's top universities."
Prof David Gann, Vice-President of Imperial College London said "Imperial College is delighted to welcome AVADO and Arch to the White City Campus. They join an ecosystem of fast-growing technology companies and their collaborative approach to their own business development expands and enhances capabilities across the innovation district."
You can read a bit more about the tech hub we're moving to here.