Demystifying Artificial Intelligence: A Roundtable Discussion about the Future of AI in Marketing, in partnership with EMR Marketing Recruitment
Artificial Intelligence, commonly abbreviated to AI, has now become an everyday term, and yet the very idea of it still sparkles with exciting new possibilities. How can the wave of opportunity that AI brings to the table fit in with traditional marketing – how can marketing teams, who have all perhaps seen their fair share of 'fads' and 'crazes' tap into this medium? Perhaps most importantly, is artificial intelligence all hype, or is it the real thing?
The feeling of the 16 senior marketers who are gathered around the table on the morning of the 21st March is, overwhelmingly, that AI is the 'real thing'.
The roundtable is led by Niall McKinney, President of AVADO North America. With over twenty years' experience in the world of marketing, McKinney has his fair share of experience with the latest marketing 'trends'. And AVADO, as the country's leading digital-first provider of online education programmes and digital transformation initiatives, is a company which knows all about digital trends and how they can be applied within a business setting.
The AI and automation sector is growing incessantly, and will soon reach a market value of $10 billion. But how can AI be used in a marketing context?
One method is through chatbots. This is a topic evidently close to the hearts of a lot of marketers around the table: some are vehemently on the side of it being a hype, while others are convinced by its usefulness. Some companies, it is agreed, are only deploying chatbots for the sake of it, as it's the 'latest fad' on the scene. There is also the concern that targeted audiences are quick to dismiss any interruptions on their social media platform, and are immediately suspicious when chatbots seek to gather any data.
On the other hand, if the chatbot allows a process to run more smoothly and helps customers, it can be a fantastic tool to use – as long as it's not clunky. There are many examples of the tool being used effectively to greatly enhance customer experience, for example – helping the consumer navigate through the website quicker, and assessing whether they need to engage with a human at all or whether the algorithm can answer problems instead. It can reduce cost and help with the training of customer services, but it's important to remember that it does reduce the customer/company interaction and perhaps taints the friendly, human face that the company is trying to portray.
An example which is lauded is Estee Lauder's, and the beauty industry in general, use of chatbots to help potential customers try new styles and looks and so drive engagement. Not diminishing from the friendly face of the company, and tapping into a need that was identified on their website, the chatbots there don't feel clunky or unnecessary: they are instead driving quality sales and getting great results.
Another way that artificial intelligence is being used in marketing efforts is through predictive marketing. AVADO itself uses artificial intelligence to predict whether the students on its online education programmes will finish the course: if not, then methods are deployed to help with engagement. The discussion then moves to a similar use of predictive marketing: Tesco Clubcard. With over 20 million users now using Tesco Clubcard, the supermarket and producers now have a vast quantity of data and buying patterns to unpick, which is undoubtedly continuously informing product creation and product marketing at the supermarket.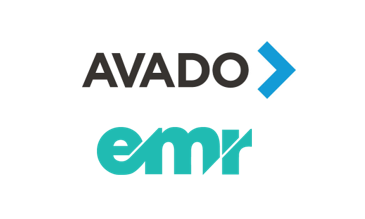 When the problems of artificial intelligence are considered by the table, many raise their concerns about privacy problems and legal issues, which always are a point of concern with new, innovative trends and disruptive ideas. The morality of using certain strands of data can be difficult to overcome, and nearly all of those seated around the table have an example of how obtaining and using this data has proven challenging. For example, one senior marketing officer detailed how they have had to deploy a shield around their app data because of issues with data theft.
And yet, the discussion is overwhelmingly in favour of AI. One senior marketer complains that the leadership team at his organisation seem to only offer 'lip service' to digital, and there are assenting murmurs around the table when this point is raised. The marketing departments are often considered by other business units to be the pioneers of disruptive technologies and trends, and yet if there is no support from further up, how can they move forward? There needs to be a clear business priority to pursue digital-first transformation.
AI is exciting for marketers. It offers the possibility of better targeting, and marketing campaigns that deliver more value to customers, who are responsive to companies using this new technology cleverly and in a smooth, journey-enhancing way. Niall makes the point that "If you are the voice of the customer in the boardroom, no one can argue with you." Marketing departments now own customer data; they have unprecedented access to customers' likes, needs and aspirations, and they know what type of engagement and message will resonate the best. They can suggest and talk to consumers on their social media platforms and consequently, through AI, can help forge a much closer relationship between the customer and the brand. As a result, marketing departments now know the customer better than most.
And honestly, who can argue with that?