What will be the Uber of pharma?
Uber needs no introduction: the San Francisco start up – which crashed onto the market in 2010 – left the traditional taxi industry in disarray. By connecting riders and local drivers in a more convenient, cheaper way, in just eight years Uber has become one of the largest companies in the world (an ironic twist being, of course, that the world's largest taxi company doesn't own a single car).
Since its rise in popularity, Uber has often been lauded as the epitome of disruption in a traditional industry. It has cashed in on the inconvenience of traditional taxis, the higher prices associated with them, and instead introduced an enhanced customer experience and a ratings system that holds taxi drivers accountable. The customer is placed unequivocally first in Uber's eyes and the term 'Uberisation' has become a byword for digital disruption.
The 'Ubers' of other industries also all share this focus on ease of use, accountability and customer centricity. Airbnb, which has revolutionised the rental and accommodation sector, owns no housing as a company but provides customers with an experience that is often cheaper and easier than staying in a hotel. Airbnb also taps into Uber's values of accountability and trust with reviews built into the process.
With all this in mind, the pharmaceutical industry – notorious for being a digital transformation laggard that struggles with customer-first relationships – is ripe for the 'Uber' of the sector to come to the fore.
A survey taken last year, confirming this 'pharma disconnect', discovered that only 12% of respondents knew the company behind all of their medications. Of the 14% who felt that they had a relationship with pharma companies, only 40% indicated it was a good relationship.
Pharma companies need to work harder to help their target audience recognise that they're on the same side: a trusted partner, catering to their individual needs and requirements. Medicines and drugs are something deeply personal and yet the research suggests that currently the majority of patients don't even know what companies produce their medication. Pharma companies need to be seen to be 'beyond the pill' and instead provide education, resources and care throughout treatment.
When it comes to accountability, familiarity and ease of use, big pharmaceutical companies are implementing measures which represent a 'start' on this journey. For example, some pharmaceutical companies are currently exploring ways to reach their audience through virtual reality, testing new and innovative ways to educate customers about a disease or to demonstrate certain treatments to doctors. The draw of VR for big pharmaceutical companies is mostly centred around its potential for immersive experiences, with 360-degree visuals and surround sound (and in some cases even touch and smell).
In another great example of a pharmaceutical company reaching customers beyond the point of sale, AstraZeneca's Day-by-Day patient-centric coaching app for patients recovering from a heart attack has placed the pharma company into different stages of the normal customer lifecycle. In this case, the pharmaceutical company is becoming much more than a simple medication provider. They have combined accessibility, ease-of-use and patient-centricity to reach the customer beyond their prescription.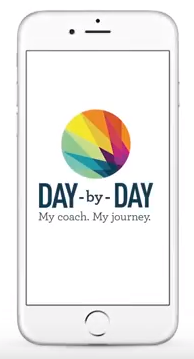 Pharmaceutical companies are experimenting more with digital techniques and new digital health startups are emerging almost every day, yet it probably would be fair to say that no one has nailed it yet as the next Uber of the industry. Established pharma companies still have work to do to get more connected to customers and provide services with lower costs and greater accountability (though a number of them are taking significant steps to address this).
As technologies such as artificial intelligence, virtual reality, augmented reality, big data and the Internet of Things move ever closer to the mainstream, there's never been a better time for the 'Uberisation' of the pharmaceutical industry. I for one wouldn't be surprised if 2018 was the year when one or two trailblazers make their move.
Are you interested in upskilling your team or transforming your business for the future? AVADO offers a wide range of digital-first learning programmes that allow an effective and efficient digital transformation. Discover more here on our website or get in touch with us at solutions@avadolearning.com.