We recently caught up with AAT graduate, Christopher Holness, on why he chose to study with AVADO and where his learning journey has taken him. Now on to AVADO's AAT Level 3 Advanced Diploma in Accounting, there's no stopping him!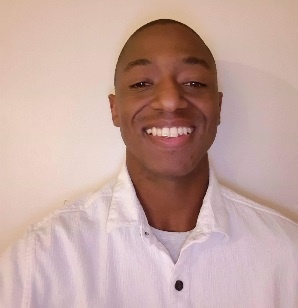 Can you tell us why you chose to study the courses you did?
With the current economy, I've noticed that a lot of businesses are tightening their financial belts which has resulted in many restructures and redundancies. Keen to learn new skills and support my future (I recently decided to purchase a home with my partner), I decided to change my current career path. I chose to study AAT Level 2 because accountancy is a globally recognised skill, I love problem solving and accountancy really suits me!
Why did you decide to study with AVADO?
Due to rotating work shifts, it wasn't possible for me to commit to classroom studying. I researched AAT accountancy courses and found a ridiculous number of training providers to choose from. I came across AVADO and once I had seen testimonials, previewed the Virtual Learning Campus and seen what was included with the package, AVADO was the best all-round.
Have you done online learning before? How did you find the experience?
I haven't studied online before and have found the learning experience with AVADO to be excellent. The course was very well structured with clear explanations of what I needed to do. The quizzes and knowledge checks were also great to constantly monitor my understanding of the topics. I really liked that the platform has a community forum where you can share goals and experiences with your peers.
How did you find the balance between studying, working, family and other commitments?
Personally, I've found the perfect balance as I have the flexibility to study in my own time, wherever I may be. There's been a bit of time to study during quieter periods at work as well as days off and in between shifts – the course flexibility has really enabled me to make the most of my learning journey. It's amazing how much I know about accountancy now, considering the limited knowledge I had at the start of the course. I even passed my Level 2 course with Merit!
What are your future career plans?
I'm currently studying AAT Level 3 — ever-increasing my knowledge and confidence in the field of accountancy. After the course, I'd like to approach my current employer about moving into the Finance Team to gain industry experience. Later, I think I'd like to practice doing private accounts, but we'll see where I go from here.
What impact has this course had on your work and career?
This course has had a huge impact on my work. The organisation I work for recognises the commitment I've made to further develop which really helps for when annual pay reviews and promotional opportunities crop up!
As for my career, this course has given me great practical skills and knowledge about accounting techniques. I really look forward to building on the skills I've learned so far, and to gaining the professional AAT Advanced Diploma in Accounting early next year to see where it takes me!