In July, I was lucky enough to meet Joan Kago – one of our CIPD L&D Level 5 graduates. Joan had travelled all the way from Kenya to London, to deliver her presentation as a People Management Award nominee for the 'Michael Kelly Outstanding Student Award 2018'.   
Professionally, Joan has supported drastic changes in the way her company, Base Titanium, works with the local community and, nationally, she's developed a project which can be replicated to improve employability and recruitment in Kenya.  
What's the programme?
Joan has developed a project which provides local university graduates the opportunity to gain hands-on skills-based training at her company. Joan says that the project is aimed at 'doing away with the connotation of "half-baked" university graduates' by providing them with on-the-job training, and is something which can now can be "adopted, replicated and implemented by any organisation".  The result of this has improved graduate employability on a national level, and provided her company with a talent pool of self-driven, passionate people at the start of their career. 
How does it work?
The way the programme works is by enrolling university graduate trainees onto Base Titanium's competitive 18-month programme. Grads are provided with a 'Black File' which contains an individual Professional Development Plan (PDP) that will guide them to achieve a high standard of professional competencies whilst gaining work experience. 
How did AVADO support Joan's work?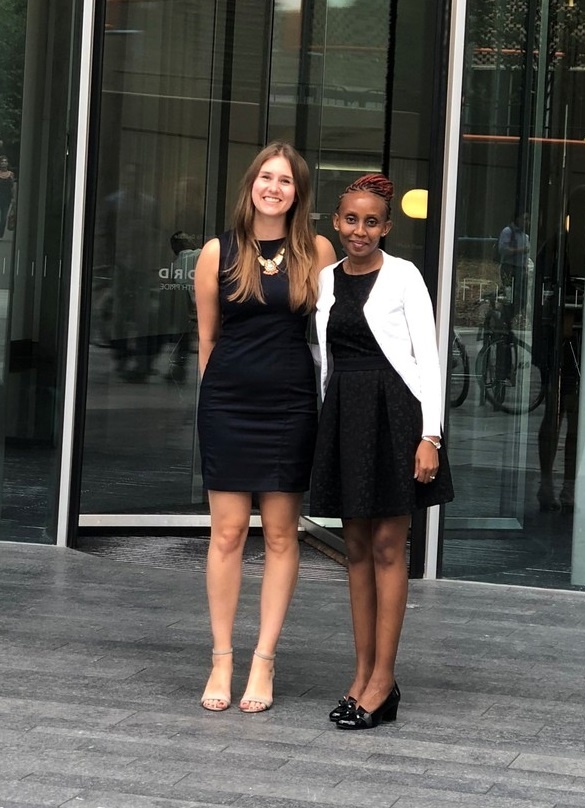 Inspired by the first unit in her CIPD L&D Level 5 course, Joan decided to use her coursework to "tackle the inconsistencies" she noticed in their graduate recruitment programme, with the aim of improving it. With the timely enrolment of their second intake of graduates occurring during her studies, Joan began developing structures and involving other stakeholders right away. This, she says, was "to ensure they established a functional learning system that could easily quantify, that learning took place in a structured manner, and that it had minimal or no disruption to the graduates during the 18-month period."
Attributing how she developed Base Titanium's project whilst studying with AVADO, Joan said: "AVADO provided an extensive online platform with great resources and quick links that would spark my thought process on what I was expected to deliver. My tutor, Deborah Fairbotham, was my greatest pillar in all this; she pushed us into thinking out of the box and becoming creative in all we did. I remember her saying, "This course will empower you to be a more solid L&D professional". 
What impact has the programme had?
Joan says that the development of the project "has and will continue to create an avenue for all graduates. It will significantly enhance their individual competencies and allow for further dissemination of information and skills into the wider national workforce, through the dispersal of successful, work-ready graduates into industry." 
It doesn't stop there! The International Labour Organisation (ILO) and National Industrial Training Authority (NITA) have recently engaged with Joan and her colleagues from Base Titanium to assist in replicating these programmes in other institutions across Kenya.  
Since the programme started, Joan told me that several graduates have successfully completed it with 100% of them gaining employment. Base Titanium have, Joan says, "been seen as a case study for a number of government institutions and private  sector organisations in Kenya. NITA and ILO have had the opportunity to present papers on the success of this personal development programme, with a view to change how youth skills development are conducted nationally. I have personally been involved in a number of such initiatives that create opportunities for skills development". 
Of her recent People Management Award nomination, for the success of this programme, Joan humbly says:  
"Coming from a developing country and being nominated for this prestigious award, I feel honoured already and if I take the award back home I will have made history, not only in my family, but my motherland Kenya. Either way, the nomination in itself is history and I'm very excited as I look forward to returning to London for the Awards ceremony later this month!"*
---
*UPDATE 
Since writing this article Joan was awarded a High Commendation for the Michael Kelly Outstanding Student Award on the 25th September 2018. A huge congrats Joan – very much deserved!
---
At AVADO, we're as much about learning as we are about people and making the experience as valuable as possible for our students. To find out more about our CIPD L&D courses, click here or call us on +44(0)20 3911 3407.