Recently, we caught up with CIPD Level 5 graduate, Kevin Rodrigues, to find out about the positive experience he had whilst studying his CIPD qualification. Here's what he had to say…
What path lead to you studying the CIPD qualification?
"I am an engineering postgraduate with around 13-years of experience in HR. Throughout my career I've gained HR knowledge through practice, but to progress further in my career and become a HR business partner, I decided that CIPD is something I would need to complete. Hence my decision to begin studying again!"
What made you choose AVADO?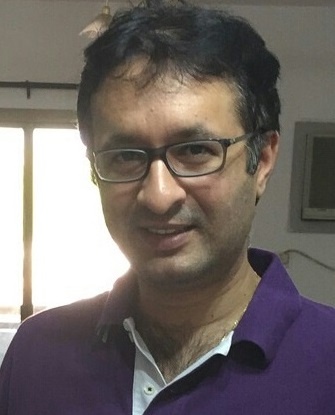 "I was going through a number of options to pursue CIPD. I chose AVADO because they gave me the option of online learning and the demo of the campus tour gave me confidence that AVADO would guide me well to complete the qualification.
At the beginning, I was very nervous of what to expect from the course. My tutor, Grant was great at keeping us calm and just asking us to focus on how to complete the assignment. The email support and online class reminders were fantastic!"
Since completing your qualification, how has the way you work changed? 
"The course has taught me a lot about how to go about the processes in HR and how to deal with peoples' problems inside and outside of the workplace. This is definitely a confidence booster, as I can now handle both employee and employer matters in a better way."
Any advice for anyone looking to study CIPD with AVADO?
"AVADO is the perfect place for an individual who wishes to pursue CIPD. The Virtual Learning Campus (VLC) is user friendly and can be navigated by anyone. The tutor support and student success team were also both excellent."
What are your ambitions now you're a CIPD graduate?
"I am hoping to find a role as HR business partner – watch this space!"
---
At AVADO, we're as much about learning as we are about people and making the experience as valuable as possible for our students. To find out more about our CIPD courses, click here and fill in the form to receive more information on our courses.